IN-STUDIO DROP-IN Beginner/Intermediate Burlesque Fusion Classes – MB
$16.58
DROP INS – Beginner/Intermediate – Burlesque Fusion Classes
Burlesque Fusion focuses on the aspects of seduction and sensual movements, with no strip-tease and adds aspects of jazz & hip-hop dance set to upbeat and sultry pop music. Prairie Diva's goal is to encourage people to get out of their comfort zone and feel confident in their own skin. Burlesque Fusion is open to all levels, shapes and sizes of adults and is a safe space to express yourself and strut it down the dance floor!
*Beginner/Intermediate Level – Some dance experience necessary. Medium-high intensity.
Sundays: (June 19 – August 14)
5:00 – 6:00PM 
*No Class on July 31
IN-STUDIO Location: Ted Motyka Dance Studio (460 Main St., Winnipeg, MB)
Studio Drop-in Price $16.58
If you do not own a credit card, other payment arrangements can be made.
Meet Your Teacher!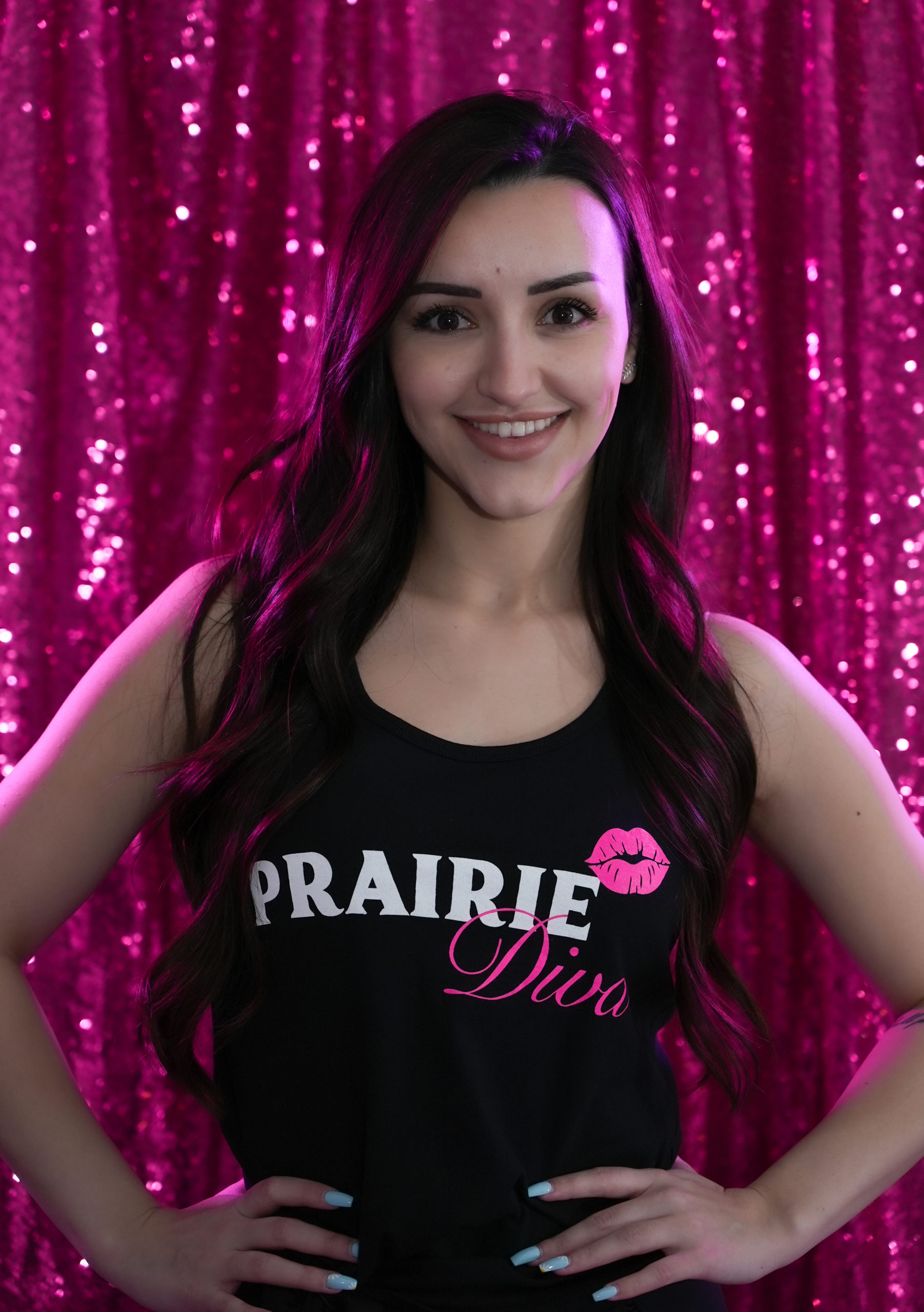 Amanda started dancing at the age of 4 years old. She took lessons in ballet/pointe, tap, jazz, lyrical/contemporary, ballroom and hip-hop in Winnipeg, MB. She was in ballet productions of Swan Lake and Nutcracker in her late middle school and early high school years. She also danced and trained competitively for a number of years until she was forced to quit dancing at the age of 17 due to a back injury.
Six years later, Amanda went back to the studio to start training again. She gained some more experience on stage, behind the camera in concept videos and in music videos.
Discouraged at first coming back to dance, nine months later she auditioned and signed her first professional dancing contract with M. Funk Dance Productions. She has been with the company since September 2018 and continues to strengthen her skills in the studio despite her scoliosis.