*NEW* IN-STUDIO – Beginner Burlesque Fusion Classes – MB – 8 Weeks
$112.74
Beginner Burlesque Fusion 
IN STUDIO 8-week Session
Burlesque Fusion focuses on the aspects of seduction and sensual movements, with no strip-tease and adds aspects of jazz & hip-hop dance set to upbeat and sultry pop music. Prairie Diva's goal is to encourage people to get out of their comfort zone and feel confident in their own skin. Burlesque Fusion is open to all levels, shapes and sizes of adults and is a safe space to express yourself and strut it down the dance floor!
*Beginner Level – Minimal to no dance experience necessary. Low-medium intensity.
Sundays: (Jan 9 – March 6)
*No classes on Feb. 20 (due to the long weekend)
6:00 – 7:00PM 
Location: Ted Motyka Dance Studio (460 Main St., Winnipeg, MB)
*Entrance is not on Main St. It is located through the alley way off of Albert St. (or through the parking lot off of McDermot Ave.)
8-WEEK Session Price: $112.74
*This is a NON-PERFORMANCE class (once a week) that involves a short warm-up, strutting, and learning fun, short dance routines to sassy songs each week. 
Meet your Teacher!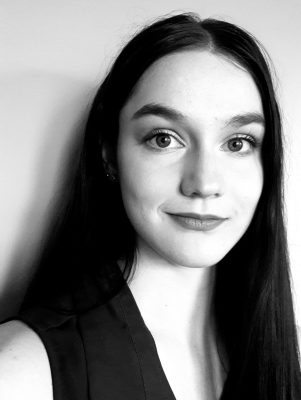 Holly began her dance journey at age 8 taking ballet and jazz classes. As her love for dance grew, she began to train in more and more styles including modern, tap, hip-hop, and contemporary, while heavily focusing on ballet training. She has trained at various dance intensives across North America, and has completed several Cecchetti ballet exams, including the pre-professional Intermediate level exam. Despite being a self-proclaimed bunhead, she auditioned for Boss Dance team, a hip-hop and street style company, and was a member from 2016-2017. During this time she developed skills in various forms of commercial dance, most notably Waacking!
Holly moved to Toronto, On, in 2017 to continue her dance training at George Brown College, training under faculty of Canada's ballet Jorgen and other local artists, in the Dance Performance Preparation program. Upon completing the program, Holly danced with Bravo's Dance, a commercial company in Toronto, performing salsa, samba, and showgirl repertoire at various events in the city.
Holly moved back to Winnipeg and continued full time training in the Surfacing program run by Masterworks Studio, studying dance technique, performance skills, choreography/creation, and pedagogy. Holly has been given several opportunities to choreograph and set pieces on her peers and other students at Masterworks.
Holly joined M. Funk Dance productions at the end of 2019 and fell in love with kick-lines, shimmying, and whipping her hair! Holly is also a talented singer and actor! She currently teaches ballet and continues her training by taking many different classes from amazing teachers all over the world via zoom!
If you do not own a credit card, other payment arrangements can be made.
Please contact mfunkdance@gmail.com to arrange.
*If you would like to sign up for multiple classes you will receive an additional 10% OFF your final total when you checkout.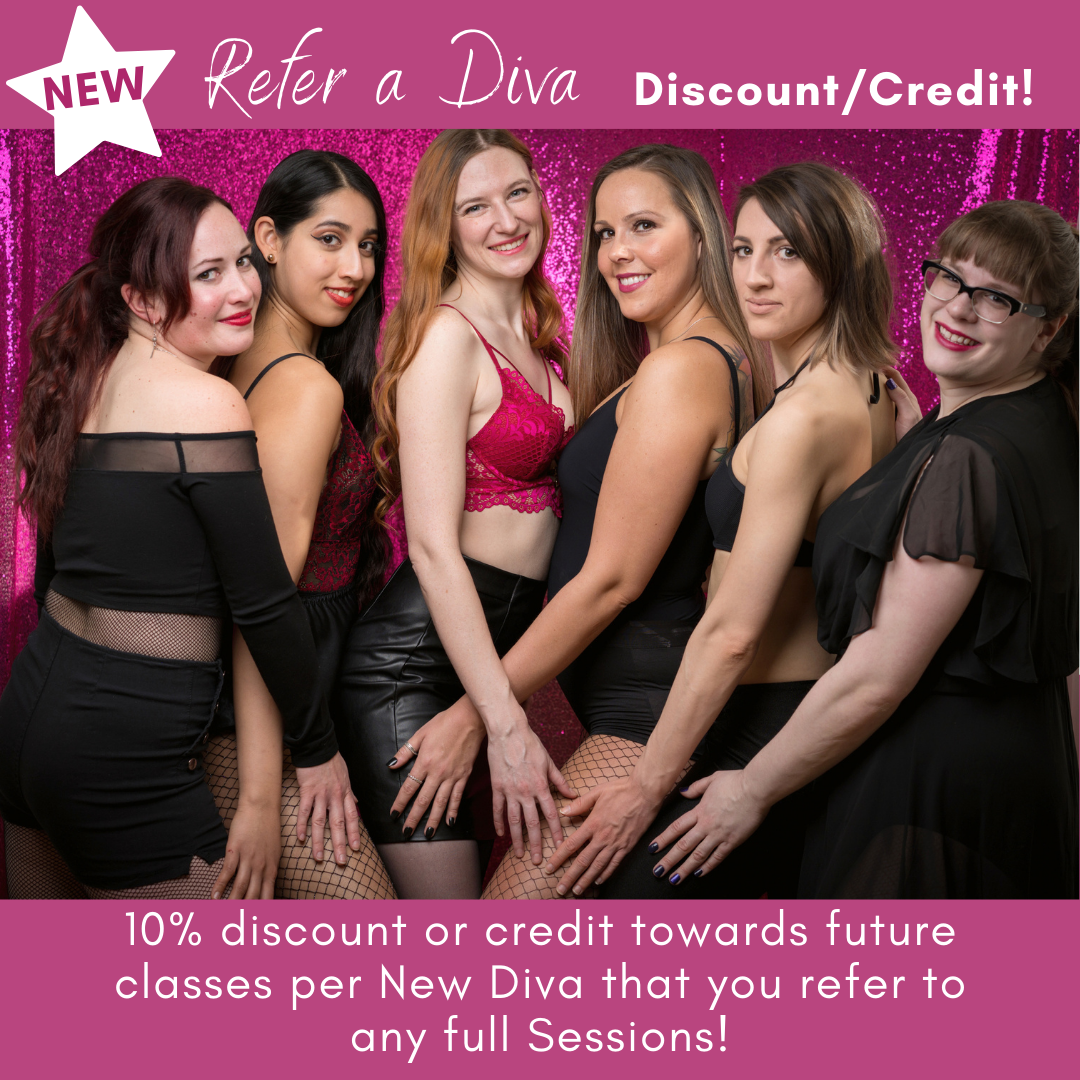 Refer A New Diva Discount/Credit Program
10% discount or credit

towards future classes per New Diva that you refer to any full Sessions!
When you refer your friends to Prairie Diva dance classes, you will receive a 10% discount or credit towards future classes.
The friend that you refer to Prairie Diva must be new to our classes, ie. has never taken a Prairie Diva class.
New diva being referred must register for a full session (a 6, 8, 9 or 10-week session) in order to receive the 10% discount or credit.
This discount is only for the person making the referral. 
If you are a new student, please check off 'Yes' regarding the referral question before checking out and enter the friend who referred you's name and contact information. 
If you have referred a new student who has registered for a session, we will contact you with the details on how to claim your 10% discount or credit. 
Burlesque Fusion Classes:
Availability: 7 in stock