Ontario Classes, Prairie Diva Classes, Waterdown ONT
NOON-HOUR *Low Impact* Dance Fitness Classes – ONT
We are so excited to party with you over the lunch hour at Yogashala! This lower impact 45-minute class focuses on sassy aerobic moves to get your adrenaline pumping, and your soul singing! We start off with some cardio, and then include some strengthening and stretching exercises as well. Working out doesn't have to feel like work anymore! Let's party instead!
All fitness/dance levels and ages of adults are welcome in this inclusive space to be your true self and get a great workout while at it!
TWO Mini Sessions!
Session 1:
Wednesdays (June 15 – June 29)
12:00 – 12:45PM
3-Week Session
Session 2:
Wednesdays (August 10 – August 31)
12:00 – 12:45PM
4-Week Session

Location: Yogashala Wellness centre (937 Centre Rd., Waterdown, Ontario)

3-Week Session PRICE = $63.75 +hst
4-Week Session PRICE = $85.00 +hst

Full 7-Weeks PRICE = $148.75 +hst
Single Drop-In Class PRICE = $20 +hst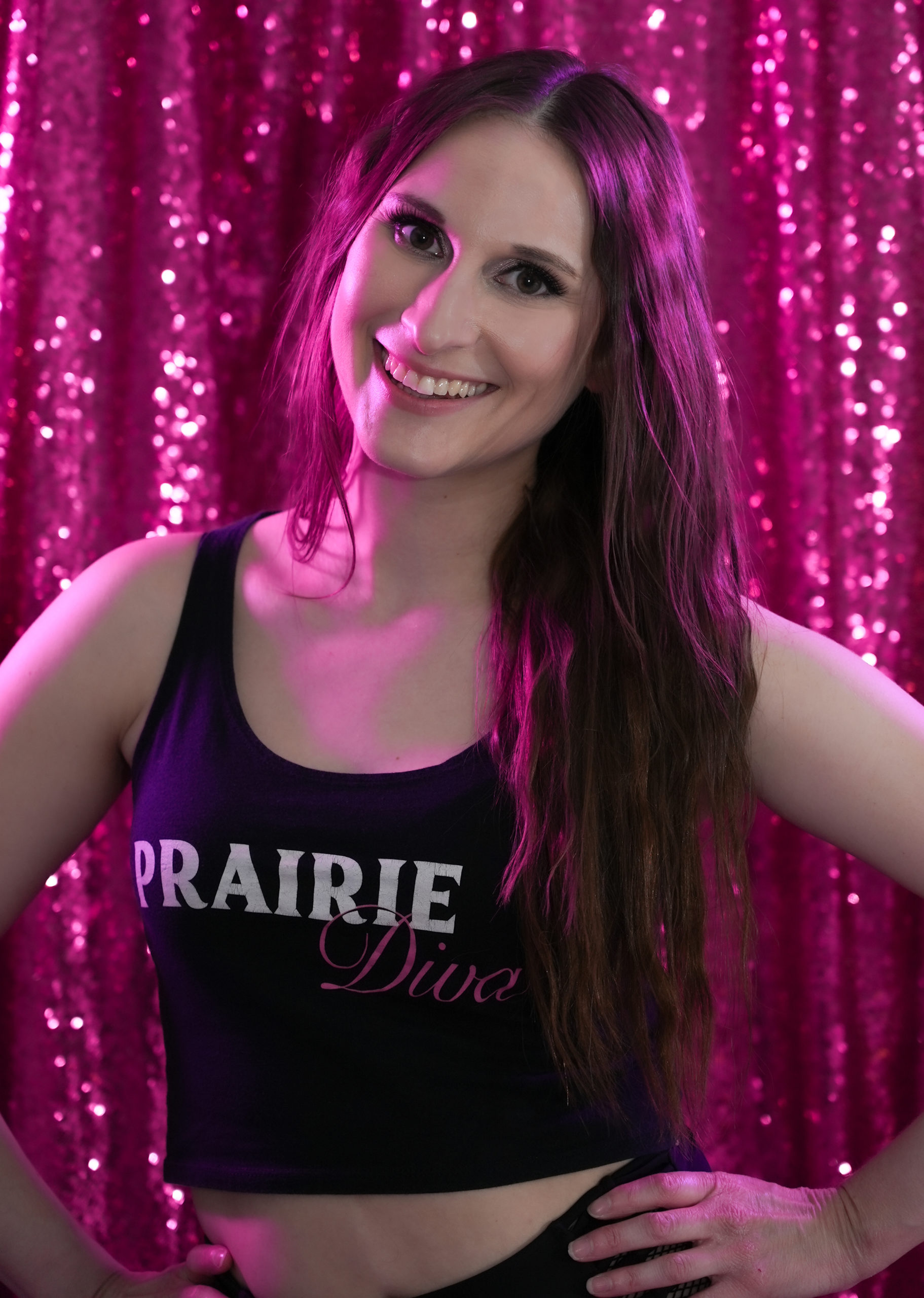 Meagan Funk started dancing when she was only 5 years old. She took lessons in jazz, ballet, hip-hop and lyrical/contemporary styles in Winnipeg, MB, before eventually moving on to dance college in Toronto, ON at George Brown College. After completing college with her commercial dance certificate, Meagan landed her first professional dance role on Carnival Cruise Lines, stationed out of Texas, where she would perform nightly for sold out audiences.


Before starting M. Funk Dance Productions, Meagan worked as a professional dancer throughout Toronto: in various small dance companies, where she performed at weddings, corporate events, galas, and fundraisers; and at the Greg Frewin Theatre in Niagara Falls as a dancer/magician's assistant. In the latter role, Meagan performed nightly in an extravagant show featuring live animals such as lions, tigers, and exotic birds and grand levitation and sawing illusions. With the magic show, she seized the opportunity to perform as the headliner at the World Magic Conference in Blackpool, England.


Meagan moved back to Winnipeg in 2014 with the plan of starting her own dance business. She began teaching women upbeat Burlesque Fusion dance classes that aimed to inspire confidence and positivity, and with that, Prairie Diva was born. Soon after she started a professional dance company of local dancers that could be hired for performances at special events in Winnipeg and surrounding areas. Both companies have grown tremendously over the years. M. Funk Dance Productions currently has 14 professional dancers on their roster. Prairie Diva has expanded to multiple classes and different levels as well as starting to offer classes in Ontario!