*NEW* SUMMER Prairie Diva Fitness Classes
$85.00
9-week session
Get ready to WERK it with our new cardio dance fitness classes! This high energy, 45-minute class focuses on sassy aerobic moves to get your adrenaline pumping, and your soul singing! We will also use a small portion of the class for strengthening and stretching exercises. Working out doesn't have to feel like work anymore! Let's party instead!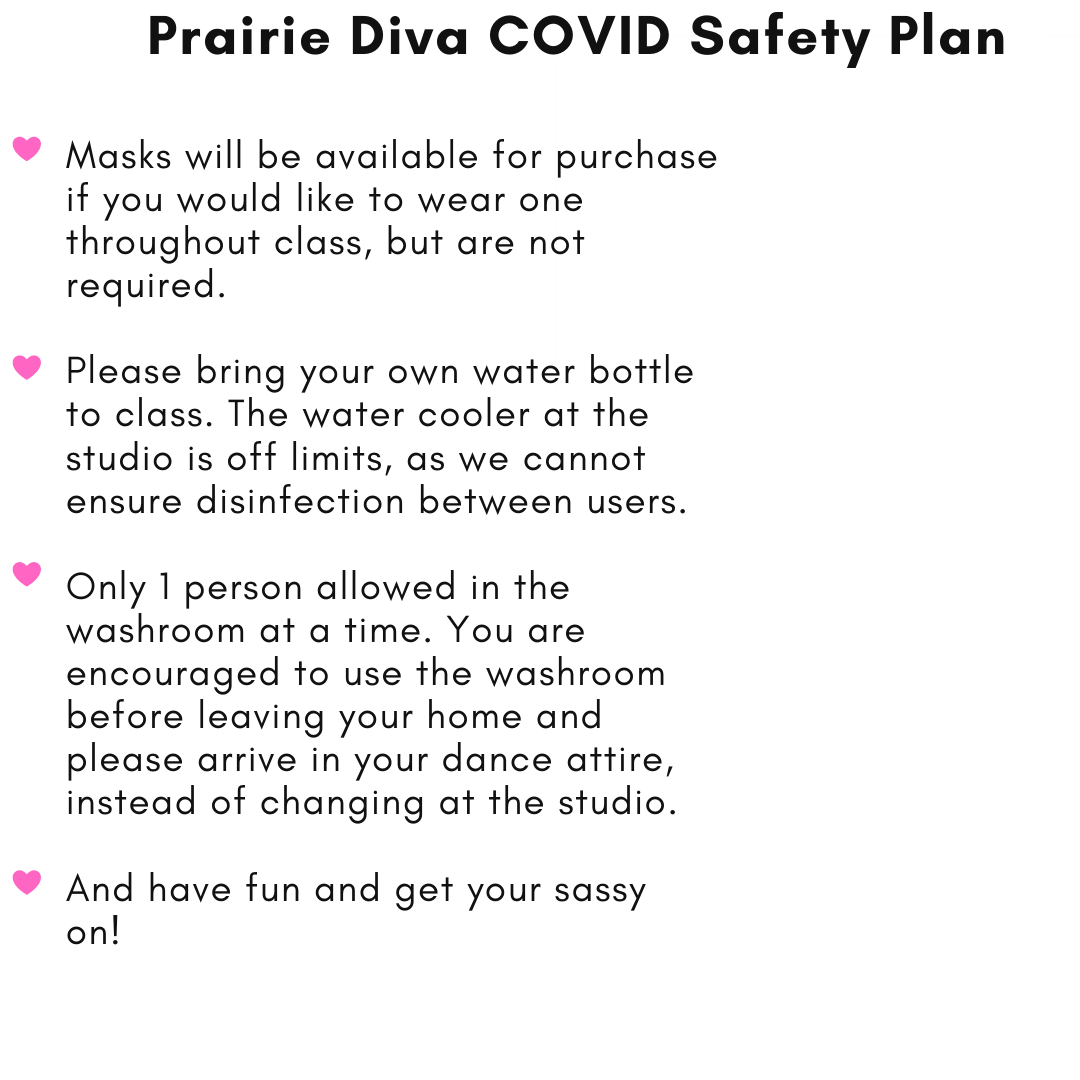 All classes will be streamed LIVE online through YouTube for those who cannot physically attend class. 
*If you would like to sign up for multiple classes, you will receive an additional 10% OFF your final total. To receive this discount, please email mfunkdance@gmail.com specifying the classes you would like to sign up for.
Thursdays (July 9 – September 17)
8:30 – 9:15PM: 
Prairie Diva Fitness
Important Dates: 
No class on Aug 6 & Sept 10
Location: Ted Motyka Dance Studio (460 Main St.)
Reg Price $85.00
 If you do not own a credit card, other payment arrangements can be made.
Please contact mfunkdance@gmail.com to arrange.