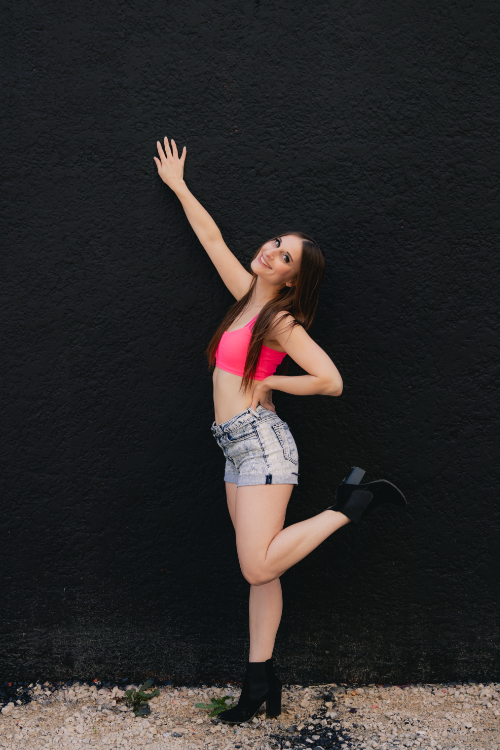 M. Funk Dance Productions
Owner
/
Director
Meagan Funk started dancing when she was only 5 years old. She took lessons in jazz, ballet, hip-hop and lyrical/contemporary styles in Winnipeg, MB, before eventually moving on to dance college in Toronto, ON at George Brown College. After completing college with her commercial dance certificate, Meagan landed her first professional dance role on Carnival Cruise Lines, stationed out of Texas, where she would perform nightly for sold out audiences.
Before starting M. Funk Dance Productions, Meagan worked as a professional dancer throughout Toronto: in various small dance companies, where she performed at weddings, corporate events, galas, and fundraisers; and at the Greg Frewin Theatre in Niagara Falls as a dancer/magician's assistant. In the latter role, Meagan performed nightly in an extravagant show featuring live animals such as lions, tigers, and exotic birds and grand levitation and sawing illusions. With the magic show, she seized the opportunity to perform as the headliner at the World Magic Conference in Blackpool, England.
Meagan moved back to Winnipeg in 2014 with the plan of starting her own dance business. She began teaching women upbeat Burlesque Fusion dance classes that aimed to inspire confidence and positivity, and with that, Prairie Diva was born. Soon after she started a professional dance company of local dancers that could be hired for performances at special events in Winnipeg and surrounding areas. Both companies have grown tremendously with M. Funk Dance Productions currently at 14 professional female dancers and Prairie Diva expanding to multiple classes and different levels of classes per week.
M. Funk Dance Productions Company Member
&
Prairie Diva Teaching Apprentice
Amanda started dancing at the age of 4 years old. She took lessons in ballet/pointe, tap, jazz, lyrical/contemporary, ballroom and hip-hop in Winnipeg, MB. She was in ballet productions of Swan Lake and Nutcracker in her late middle school and early high school years. She also danced and trained competitively for a number of years until she was forced to quit dancing at the age of 17 due to a back injury.
Six years later, Amanda went back to the studio to start training again. She gained some more experience on stage, behind the camera in concept videos and in music videos. Discouraged at first coming back to dance, nine months later she auditioned and signed her first professional dancing contract with M. Funk Dance Productions. She has been with the company since September 2018 and continues to strengthen her skills in the studio despite her scoliosis.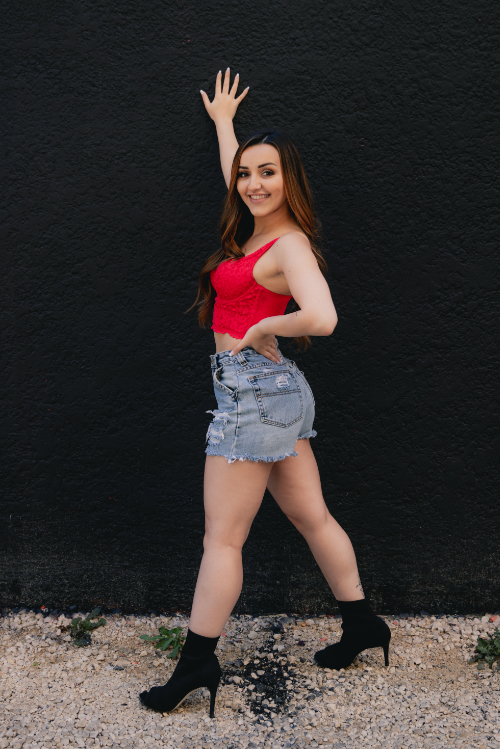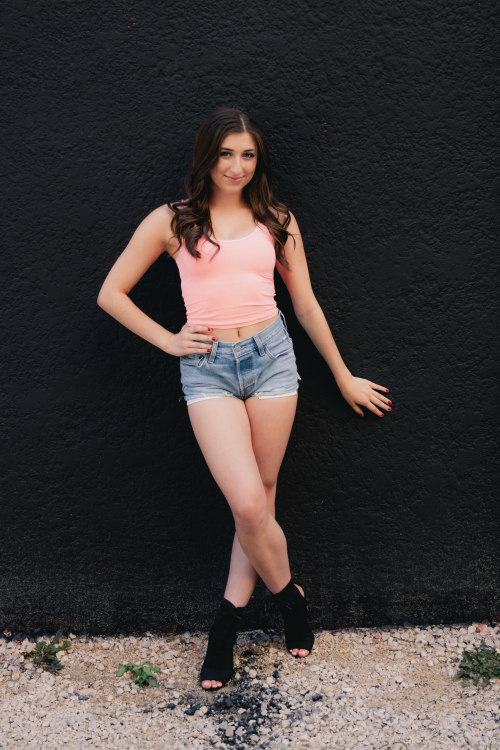 M. Funk Dance Productions Company Member
Ava started dancing when she was just three years old. Starting with just ballet classes, she quickly expanded her dance repertoire and began to compete in multiple styles of dance including ballet, jazz, lyrical, musical theatre and pointe. She has won multiple dance scholarships from competitions, as well as performed in two professional ballet productions with the Moscow Ballet. Ava has also completed RAD ballet examinations up to the Advanced 1 level. Ava began teaching ballet, jazz and lyrical in 2017 and loves to spread her passion for dance to this day. 
M. Funk Dance Productions Company Member
Averie's dance journey began with learning the style of tap during her younger years with a small program in Riverton, called RiverTap.  Growing up in a small community didn't offer a lot of dance opportunities, so it wasn't until she was 16 and able to drive herself out of town for dance classes where she really started to find her love of dance.
She began with ballet through the RWB Satellite program, then quickly became obsessed with wanting to grow and learn more styles of dance. Averie joined the competitive program at Evolution Dance Company, competing in jazz, tap, ballet, lyrical, and hip hop for 4 years. After moving on from competing, Averie joined M. Funk Dance Productions in the fall of 2018. 
Currently, Averie is still doing dance training at Drop in Dance, performing in gigs with M. Funk, and is running a dance program in her hometown.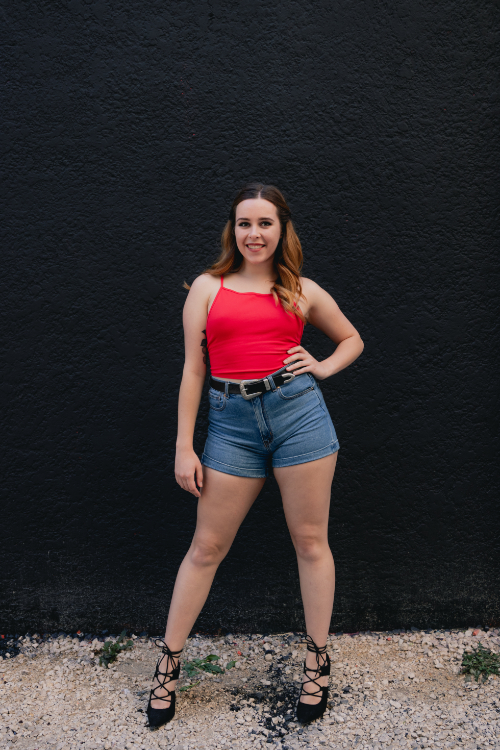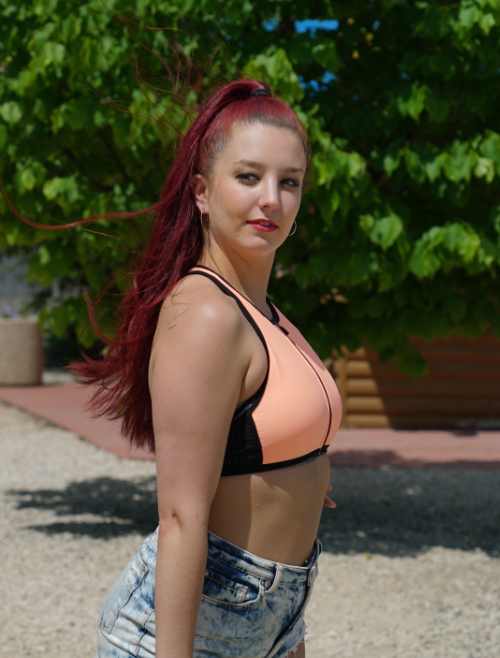 M. Funk Dance Productions Company Member
Cortney grew up competitively dancing since the age of thirteen. She knew the second she felt the high of performing on stage dance would be a huge part of her life forever! Once her time as a competitive dancer was over, she then started teaching kids and developed a passion and love for teaching. Recently she has started teaching hip-hop & heels to adults and now is a full-time dance teacher. Cortney has trained abroad in Paris, New York & Los Angeles to name a few. Cortney is going on third year with M. Funk Dance Productions And is excited for many more years to come!
M. Funk Dance Productions Company Member & Prairie Diva Teaching Apprentice
Holly began her dance journey at age 8 taking ballet and jazz classes. As her love for dance grew, she began to train in more and more styles including modern, tap, hip-hop, and contemporary, while heavily focusing on ballet training. She has trained at various dance intensives across North America, and has completed several Cecchetti ballet exams, including the pre-professional Intermediate level exam. Despite being a self-proclaimed bunhead, she auditioned for Boss Dance team, a hip-hop and street style company, and was a member from 2016-2017. During this time she developed skills in various forms of commercial dance, most notably Waacking! 

Holly moved to Toronto, On, in 2017 to continue her dance training at George Brown College, training under faculty of Canada's ballet Jorgen and other local artists, in the Dance Performance Preparation program. Upon completing the program, Holly danced with Bravo's Dance, a commercial company in Toronto, performing salsa, samba, and showgirl repertoire at various events in the city. 

Holly moved back to Winnipeg and continued full time training in the Surfacing program run by Masterworks Studio, studying dance technique, performance skills, choreography/creation, and pedagogy. Holly has been given several opportunities to choreograph and set pieces on her peers and other students at Masterworks. 

Holly joined M. Funk Dance productions at the end of 2019 and fell in love with kick-lines, shimmying, and whipping her hair! Holly is also a talented singer and actor! She currently teaches ballet and continues her training by taking many different classes from amazing teachers all over the world via zoom!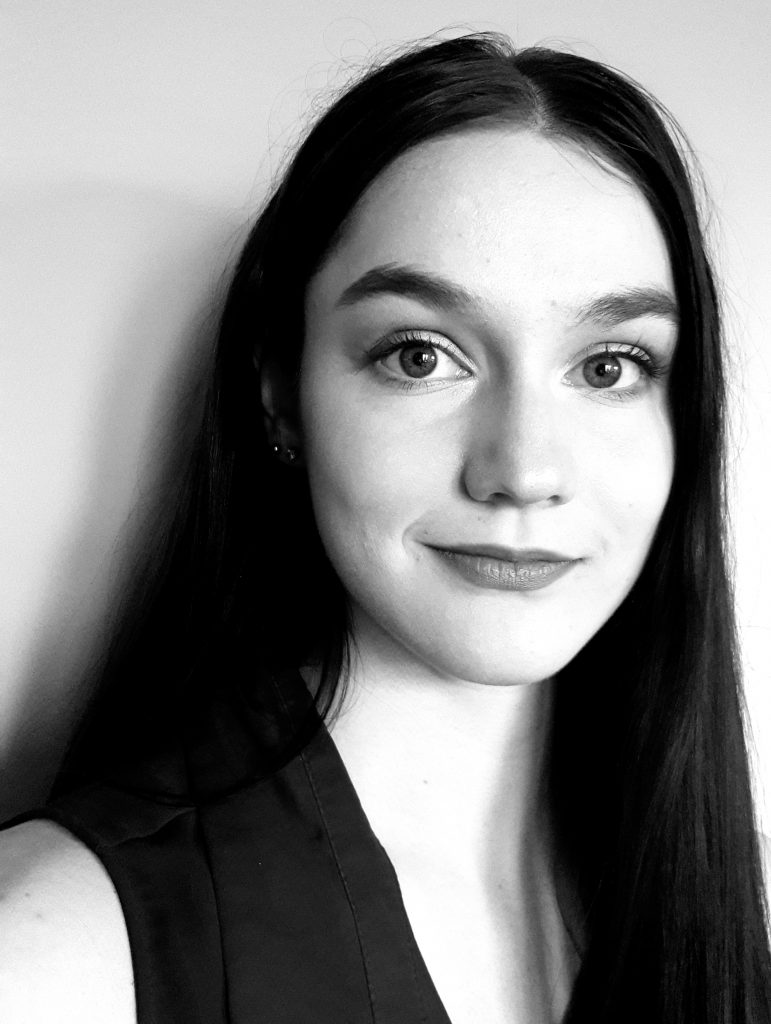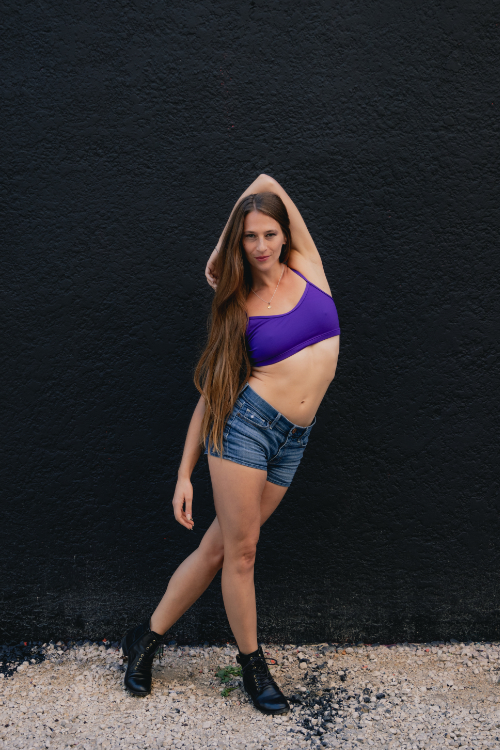 M. Funk Dance Productions Company Member
Jennifer has been working with posture, movement and breathing for almost her entire life beginning with dance, gymnastics and circus arts in her youth to the in-depth study of eastern traditional healing arts over the last decade.  Yearning for inspiration, Jennifer set sail to Australia to pursue traditional yoga studies.  Upon completion of the 200hr YTT program with Yoga Synergy, Australia's largest and oldest yoga schools, she accepted the offer to teach yoga classes in Sydney at their studios in Jan. 2019.  
While teaching 10 classes per week, Jennifer maintained her own practice and had the honour to work extensively with the Director of the School; Bianca Machliss, BSc BAppSc (Physiotherapy).  Since then, Jennifer has been researching and training in Australia and Europe with world renowned yoga master and mentor Simon Borg-Olivier, MSc BAppSc (Physiotherapy) and Director of Yoga Synergy.  In May of this year, she assisted Simon at the 200hrYTT program in Salento, South of Italy as well as at advanced workshops in Brisbane, Australia and Paris, France.  She has since returned to her home city Winnipeg to teach her own workshops eager to guide and share the knowledge and wisdom from her teachers.  Currently, Jennifer is continuing her training in Bali, Indonesia to pursue her 500hr YTT certification and will offer another workshop in Winnipeg next summer after her nine months trip traveling through Indonesia, Israel, Thailand, Australia and India.  
Jennifer is passionate about movement as a therapy through embodying methods and systems through teachings, self-discovery, exploration, breath work and freedom of movement.
M. Funk Dance Productions Company Member
Jessica was born in Brandon, Manitoba and began developing her artistic passion at a young age. She was cast in many different ballets, and won a variety of scholarships and awards. Further deepening her knowledge in ballet, she completed a six-week ballet course at Steps on Broadway in New York City.
In 2015, Jessica graduated from the Senior Professional Program at the School of Contemporary Dancers in Winnipeg, Manitoba. 
Since then she began training, teaching and competing in Pole Fitness Internationally. Her most recent accomplishments are; placing 1st in the Semi Pro division for the North American Pole Dance Championships in 2017, and winning 1st runner up at the North American Pole Dance Championships Elite division in 2018.
Jessica is now an XPERT certified instructor at VogueFit and teaches at Drop in Dance and Stiletto Studios. She is thrilled to dance as a Company Member for Dance Local Entertainment and M. Funk Dance Productions.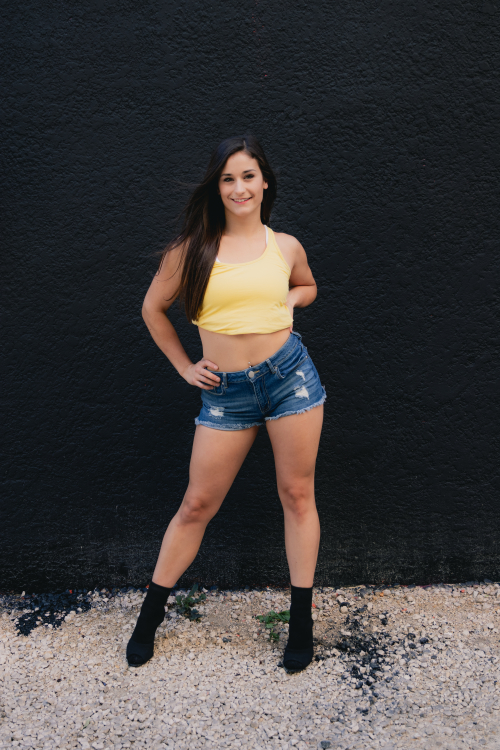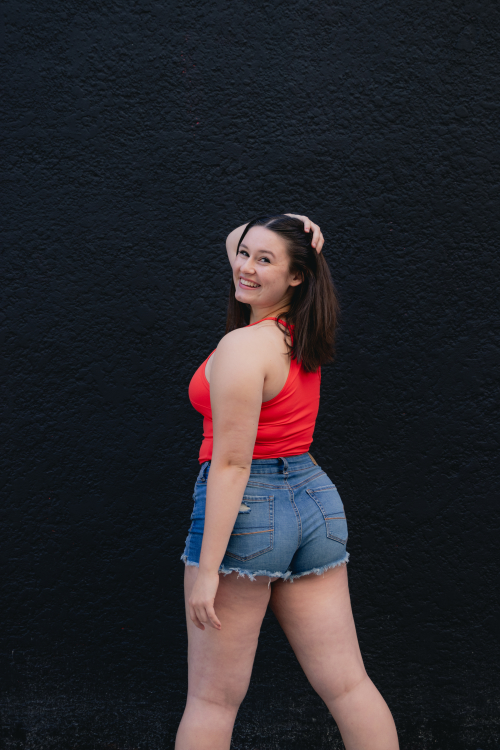 M. Funk Dance Productions Company Member
Rebecca has been dancing since she was two years old. She has trained in ballet, jazz, contemporary, lyrical, modern, tap, hip-hop, and acrobatics. Rebecca has won several overall awards at both national and international competitions. She has been the recipient of numerous scholarships that have given her the opportunity to train in Greece, Paris, Toronto, and New York. Rebecca has had the opportunity to learn from many amazing artists such as Stephanie Rutherford, Kelly Shaw, Djouliet Amara, Kristen Maurice, and Justin De Bernardi. She has also performed at Winnipeg Pride, The Winnipeg Tattoo Show (with M. Funk Dance Company), The Skylines Dance and Film Festival, and the 2015 Winnipeg Grey Cup Celebration. Rebecca loves dance and is incredibly passionate about training and performing. She currently teaches at Drop In Dance Winnipeg where she shares her passion and love for dance with her students. Rebecca is incredibly excited to be a part of the M. Funk Dance Company for another season and looks forward to training and performing with this lovely group of ladies!
M. Funk Dance Productions Company Member
Sam has been dancing since the age of two and has never stopped! Aside from training in jazz, ballet, contemporary, lyrical, tap, and hip-hop styles, Sam also trains in voice and acting at the University of Winnipeg and is an emerging musical theatre artist. She also loves to share her love of performance through teaching dance and theatre with students of all ages!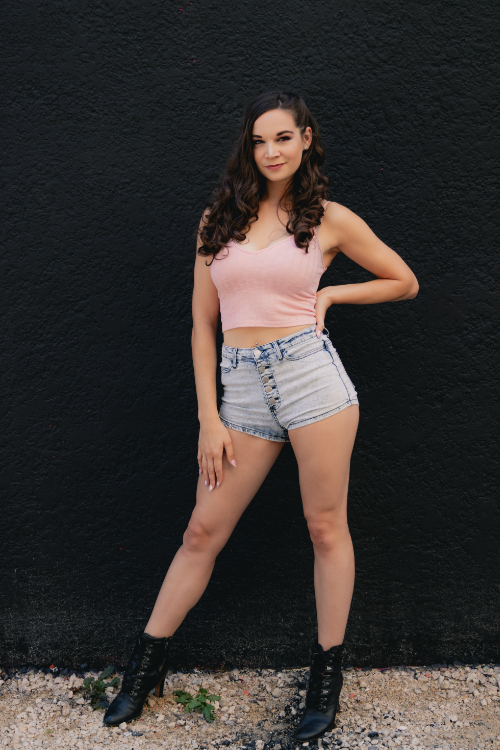 M. Funk Dance Productions Company Member
Victoria began dancing at the age of four with ballet, jazz and hip-hop classes. In 2012 she joined Salsa Explosion Dance Company where she was a performing member of their intermediate Salsa/Bachata troupe. With SEDC she travelled and performed at Salsa congresses as well as performing in group numbers/duos at Salsa Sundays at The Forks hosted by the company every July. Victoria came upon the Prairie Diva burlesque fusion classes in 2015 and was hooked. She was invited to audition for the M. Funk Dance Productions dance company and was chosen to join! She's been performing with M. Funk ever since. She's constantly developing as a dancer, choreographer and even teacher throughout her years with the company. 
She has performed a wide variety of dance styles for audiences at corporate events, fundraisers, private functions and showcases. She choreographed and performed her first solo in 2017 and has been creating glamorous solo performances for company showcases ever since! She's crafty and creative, frequently designing elaborate dance costumes as well as repairing and pinning the costumes of her fellow company members! Born to be a showgirl, Victoria always brings a shining smile and her love of performing to the stage. 
M. Funk Dance Productions Company Member
Wendy started dancing at the age of four when she tapped her way on board the Good Ship Lollipop. She is a graduate of the School of Contemporary Dancers and earned a BA Honours with specialization in dance from the University of Winnipeg. In addition to having a strong foundation in jazz and ballet she has explored many styles of dance, including salsa, West Coast swing and Argentine tango.