Sassy dance classes that inspire confidence and empower!
We are currently offering VIRTUAL classes for the month of June in support of the charity, "Reconciliation Canada" 
100% of the proceeds from our Virtual June Classes will go toward this charity.
LIVE Zoom classes and a recorded options are both available for these June classes!
Please scroll down to check out all of our exciting Virtual Class options and to sign up!
Thank you all for your continued support and we look forward to when we can be together in person again. 
Welcome our *NEW* Prairie Diva Teachers, Amanda and Holly to our amazing community of Prairie Divas! These fantastic ladies are also both current members of M. Funk Dance Productions. Get to know them by clicking on their bios below!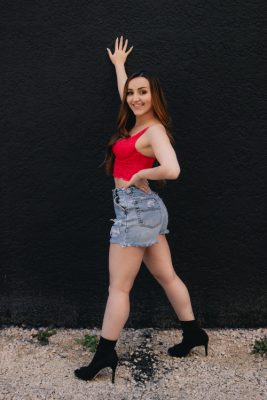 Amanda started dancing at the age of 4 years old. She took lessons in ballet/pointe, tap, jazz, lyrical/contemporary, ballroom and hip-hop in Winnipeg, MB. She was in ballet productions of Swan Lake and Nutcracker in her late middle school and early high school years. She also danced and trained competitively for a number of years until she was forced to quit dancing at the age of 17 due to a back injury.
Six years later, Amanda went back to the studio to start training again. She gained some more experience on stage, behind the camera in concept videos and in music videos.
Discouraged at first coming back to dance, nine months later she auditioned and signed her first professional dancing contract with M. Funk Dance Productions. She has been with the company since September 2018 and continues to strengthen her skills in the studio despite her scoliosis.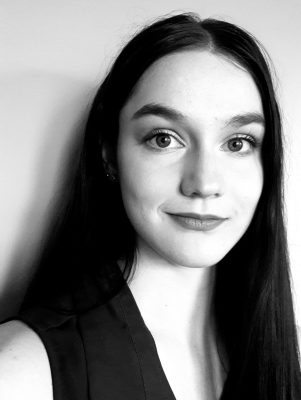 Holly began her dance journey at age 8 taking ballet and jazz classes. As her love for dance grew, she began to train in more and more styles including modern, tap, hip-hop, and contemporary, while heavily focusing on ballet training. She has trained at various dance intensives across North America, and has completed several Cecchetti ballet exams, including the pre-professional Intermediate level exam. Despite being a self-proclaimed bunhead, she auditioned for Boss Dance team, a hip-hop and street style company, and was a member from 2016-2017. During this time she developed skills in various forms of commercial dance, most notably Waacking!
Holly moved to Toronto, On, in 2017 to continue her dance training at George Brown College, training under faculty of Canada's ballet Jorgen and other local artists, in the Dance Performance Preparation program. Upon completing the program, Holly danced with Bravo's Dance, a commercial company in Toronto, performing salsa, samba, and showgirl repertoire at various events in the city.
Holly moved back to Winnipeg and continued full time training in the Surfacing program run by Masterworks Studio, studying dance technique, performance skills, choreography/creation, and pedagogy. Holly has been given several opportunities to choreograph and set pieces on her peers and other students at Masterworks.
Holly joined M. Funk Dance productions at the end of 2019 and fell in love with kick-lines, shimmying, and whipping her hair! Holly is also a talented singer and actor! She currently teaches ballet and continues her training by taking many different classes from amazing teachers all over the world via zoom!
Burlesque Fusion –Taking the elements of burlesque, minus the strip-tease—adding aspects of jazz & hip-hop dance set to upbeat and sultry pop music—Burlesque fusion aims to make you feel both sexy and confident.
Contemporary/Jazz – This class is a fusion of jazz and ballet techniques, where the dancer moves through the meaning of the music. It is a passionate and emotional style of dance, where the dancer tells a story through their movements. This style is danced to a variety of types of music, whether it be slow and melodic or dynamic and up-beat. This is an open level class, geared toward beginner to intermediate dancers.
Dance Fitness – Get ready to WERK it with our new cardio dance fitness classes! This high energy, 45-minute class focuses on sassy aerobic moves to get your adrenaline pumping, and your soul singing! We will also use a small portion of the class for strengthening and stretching exercises. Working out doesn't have to feel like work anymore! Let's party instead!