Prairie Diva spotlights showcases the amazing women who make up the Prairie Diva Burlesque Fusion dance classes. Every woman has a different story and journey through dance and we want to shine light on these women through this blog.
These women are unique and beautiful and give it their all each and every class with their high energy and positive spirits. Please let us introduce you to these amazing women!
Each of the Prairie Divas took part in a professional photo shoot with Brittany Rae Photography and answered a series of questions about themselves.
Introducing,
Brittany: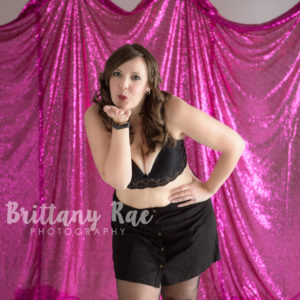 "What I love about dancing is the music, meeting new people, learning new things, and the way I feel while dancing."
When did you start dancing?
I started dancing at 4 years old – was a highland dancer until 13. Since then I have done hip hop, belly dancing and most recently Burlesque Fusion.
Favourite past times/other hobbies
Hot yoga!
Fun/interesting fact about me
In the medical book of reactions to medication I am the 1 in a million and have been told a few times that I'd make a good case study.
Goals and aspirations 
To become a mom.
How I first heard about Prairie Diva dance classes
I first heard about Prairie Diva on Facebook.
What I like about burlesque fusion dance classes 
The dancing itself. Also the way it makes me feel about myself (although I haven't quite got the "being sexy" thing down yet).
Making friends & connections
I've made a few friends, and a couple I feel as though I've met before, but we couldn't place where.
What I'm most looking forward to with Prairie Diva's classes
Meeting people and performing on stage again one day!