Prairie Diva spotlights showcases the amazing women who make up the Prairie Diva Burlesque Fusion dance classes. Every woman has a different story and journey through dance and we want to shine light on these women through this blog.
These women are unique and beautiful and give it their all each and every class with their high energy and positive spirits. Please let us introduce you to these amazing women!
Each of the Prairie Divas took part in a professional photo shoot with Brittany Rae Photography and answered a series of questions about themselves.
Introducing,
Rachel: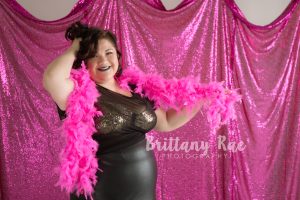 "What I love about dancing is feeling connected to my body. It is really fun."
When did you start dancing?
January 2018. I have always loved watching Burlesque and wanted to try it.
Favourite past times/other hobbies
I love to create beautiful things- art work or beaded moccasins.
Goals and aspirations 
To keep conquering my fears and having new adventures.
How I first heard about Prairie Diva dance classes
I heard about Prairie Diva through Facebook.
What I like about burlesque fusion dance classes 
The classes are very fun. The routines are easy to learn. The music is upbeat, and the moves are super sexy.
What I'm most looking forward to with Prairie Diva's classes
Taking more of these classes!